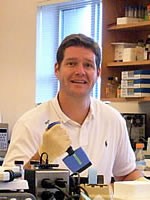 In collaboration with the BioFrontiers Advanced Light Microscopy Core, Professor David Blake, Fort Lewis College, has been awarded a National Institute of General Medical Sciences (NIGMS) Support of Competitive Research (SCORE) SC3 award to develop novel lung-on-a-chip (LOAC) devices. These devices will predict how pulmonary toxicants and pathogens lead to inflammatory and immunomodulatory (a change in the body's immune system by an agent that activates or suppresses its function) effects in humans. This award will support students from Fort Lewis College (Durango, CO), which is a minority serving institution providing Native American students free tuition through the Native American Tuition Waiver, administered by the state of Colorado.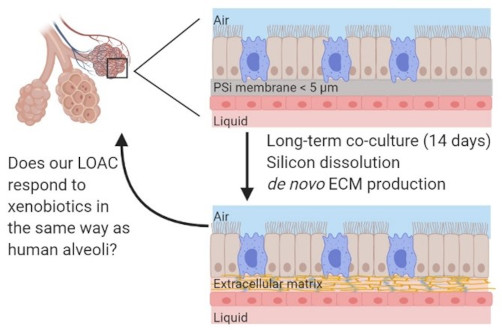 Many investigators currently rely upon laborious animal models for their studies. Unfortunately, these models fail to accurately represent the complex nature of the human lung, hampering the success of translating therapies to humans. Recently, biomedical engineers have developed organs-on-a-chip devices that incorporate multiple cell types and are able to the emulate the three-dimensional structures found within human organs.
With this award, Professor David Blake and his students aim to develop their own LOAC devices allowing for the visualization of cell interactions between parenchymal (the functional tissue of an organ) and vascular compartments of the lung to fully mimic organ-level functionality. The fabrication of the devices will occur at Fort Lewis College in Durango, incorporating guidance from the BioFrontiers Advanced Light Microscopy Core.
Professor Blake and his students will also work with Dr. Joe Dragavon (ALMC Core Director) to establish optimal multi-day and multi-dimensional imaging parameters, allowing for the direct observation of single cell interactions within the LOAC. This project will allow Professor Blake, his students, and Dr. Dragavon to demonstrate the feasibility and utility of such a LOAC device as a viable alternative to in-vivo studies.
More information about the award can be found here.